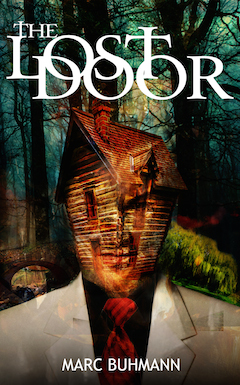 This morning I was delivered the completed cover art for The Lost Door, and I couldn't be happier. It's always fun to see the ideas transform from a sketch to the final product. I want to thank Diago Lando for doing such a fantastic job. You can see his portfolio on his website here.
I am now waiting on the printer to send me a proof to finalize. If everything looks as good as I hope it will I'm on track for releasing the book at the end of April.
In other news I have completed the first chapter of my next novel Echoes. It is the first in what is a planned trilogy. All three books are outlined and I have a clear path to follow, so hopefully this book will take less time to write than The Lost Door. I look forward to posting more information on this new book at a later date.